Shopping Basket
Your Basket is Empty
There was an error with PayPal
Click here to try again
Thank you for your business!
You should receive an order confirmation from Paypal shortly.
Exit Shopping Basket
monter et descendre dans le flux de la création vivante
| | |
| --- | --- |
| Posted on 20 December, 2013 at 4:59 | |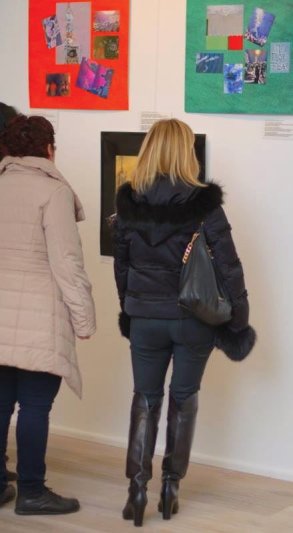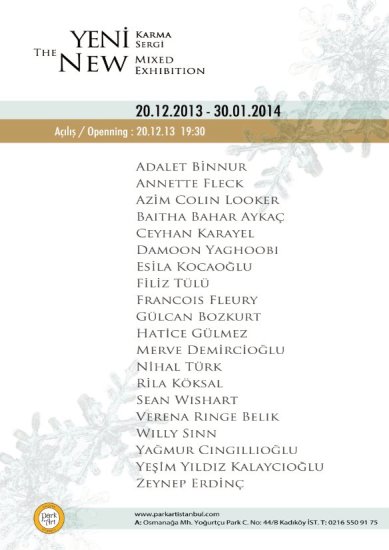 YENI/NOUVEAU

Expo à Kadikoy / Istanboul
URBAN ART'SPIRIT PROJECT No 4
Ce choix de présenter un œuvre ouverte en 3 panneaux, Rouge, Vert, Noir, à l'exposition Yeni, participe de ce changement qui a débuté cette année qui s'inaugure dans le début d'une retraite. Poursuivant ainsi un désir longtemps convoité de donner du temps à ce qui m'anime intérieurement. Ceci par un prolongement graphique sur des photos qui ont été prisent lors de  déplacements dans monde.
Urban Art'Spirit 4 est un concept qui introduit par sa numérotation,  une temporalité dans la présentation de mes photos et tableaux. Pour cette expo Yeni, un triptiyque construit l'espace sur lequel je présente 3 groupes d'intentions.
L'utilisation du magnétisme des pièces sur le support permet une animation changeante au grès des instants de rencontre avec ce concept.
Istanbul - Yverdon-les-Bains  2013 / ff
The choice to present an open 3 panels, Red, Green, Black , exposure Yeni work is part of the change that began this year is inaugurated in the beginning of retirement. Continuing a long- coveted desire to give time to what drives me internally . This extension to a graphic pictures that were taken during trips in the world.
Urban Art'Spirit 4 is a concept introduced by its numbering, temporality in the presentation of my photos and paintings. For this exhibition Yeni, a triptiyque built space on which I present three groups intentions.
The use of magnetic parts on the support allows changing animation sandstone moments of encounter with this concept.
URBAN ART SPIRIT PROJECT No 4
VERT Le pricipe du mouvement (Air)
Le mouvement par le déplacement invite à la saisie d'un instant, un clein d'oeil où s'inscrit l'aperçu.
GREEN Principle of the Motion (Air)
The movement by the displacement calls for the seizure of an instant, into the blink of an eye where the look is marked.
YEŞİL Hareket ilkesi (Hava)
Yer değiştirmek suretiyle oluşan her hareket anın kavranışına, görünenin kaydedildiği bir göz kırpışına çağırmaktadır.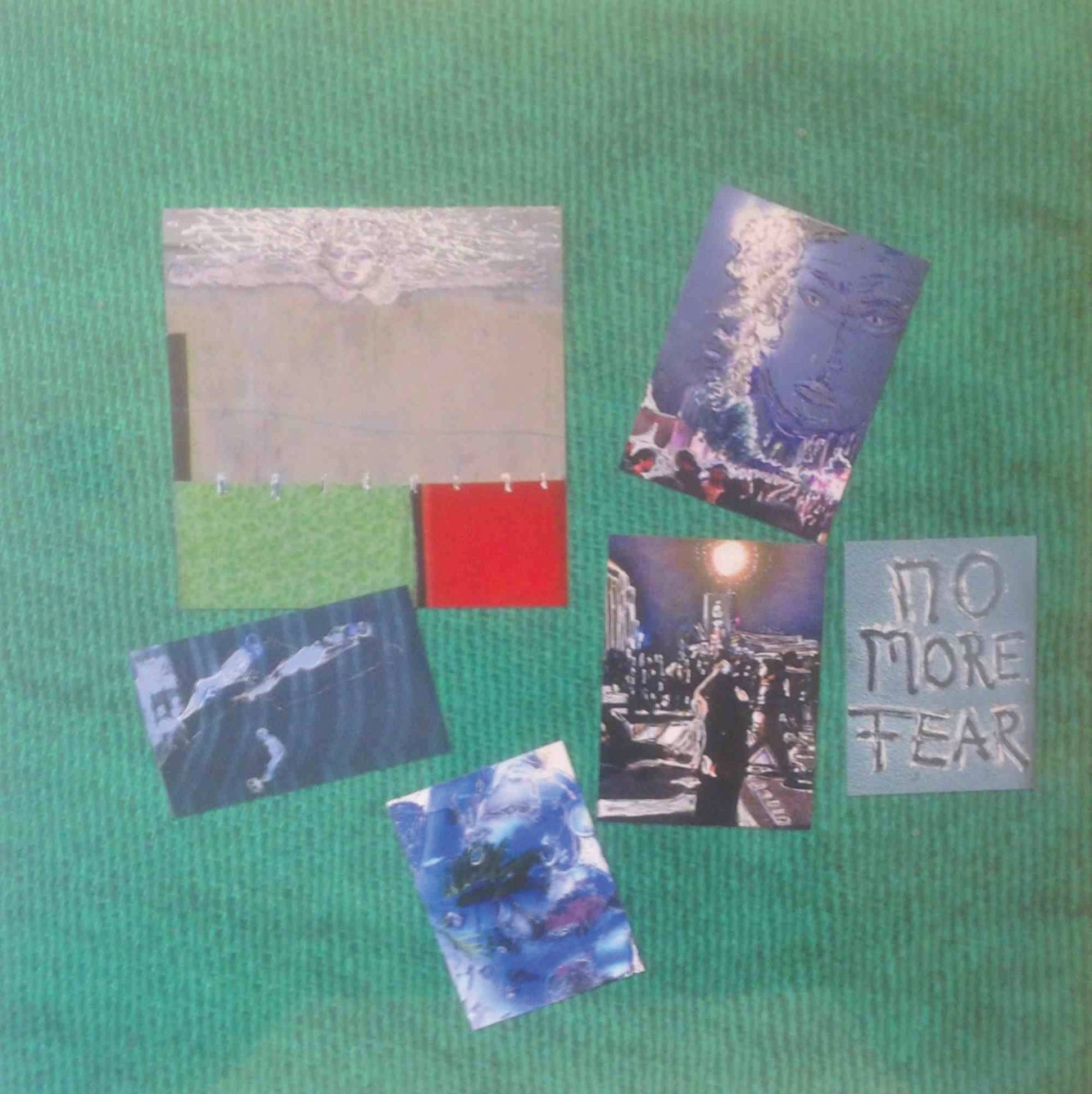 URBAN ART SPIRIT PROJECT No 4
ROUGE Le principe de la structure (Feu)
La structure convie la forme, elle met des points de vue, qui inscrivent dans un champs le regard, laissant flotter l'arrière de la scène.
RED Principle of the Structure (Fire)
The structure invites the form; which puts the point of view written in the surface of the look, leaving the backstage floating.
KIRMIZI Yapı ilkesi (Ateş)
Yapı biçimi çağırır ve öyle bakış açıları ortaya koyar ki, bir yandan bakışı belli bir alana kaydederken diğer yandan sahne arkasının yüzeyde salınmasına izin verir.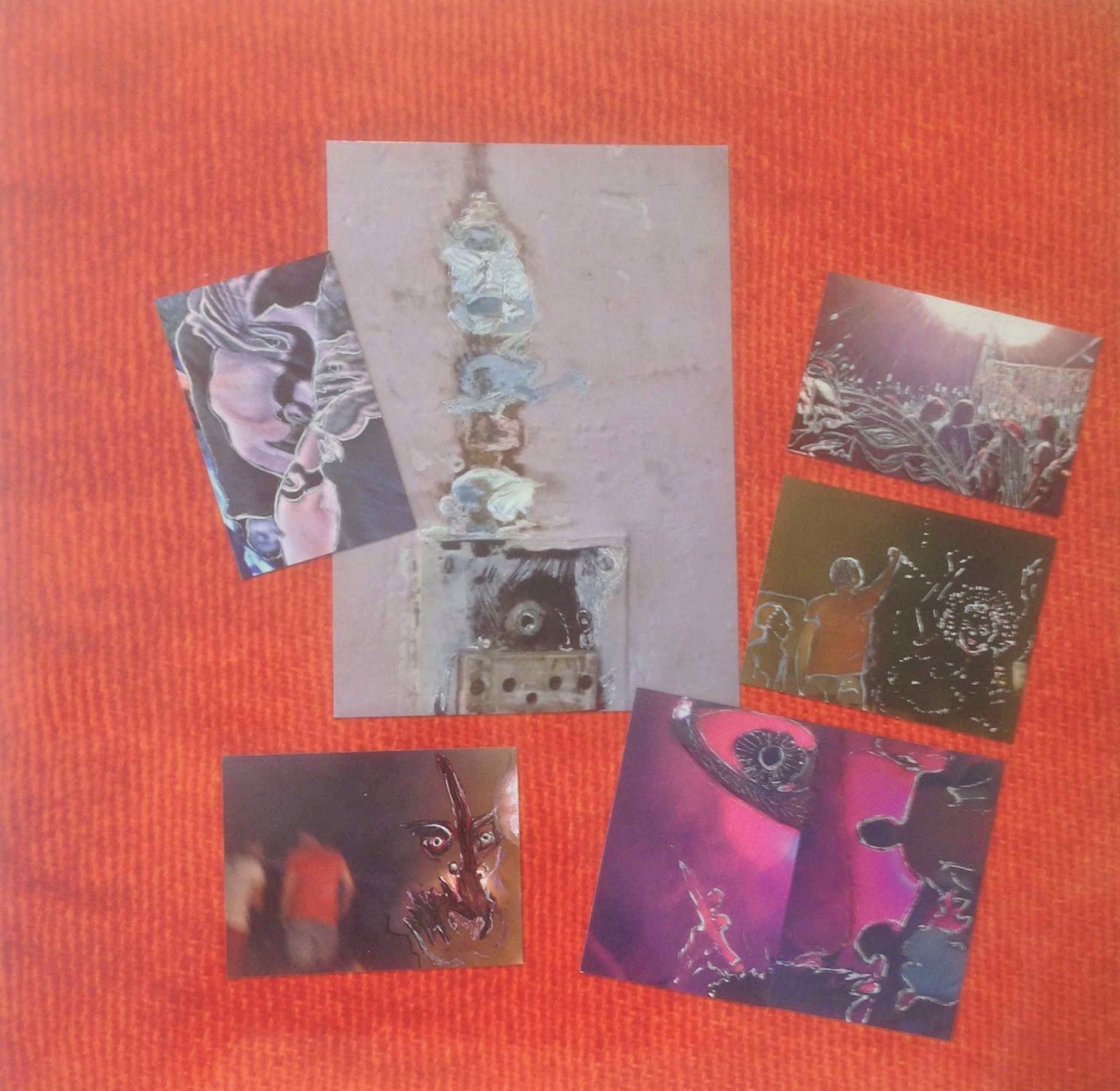 URBAN ART SPIRIT PROJECT No 4
NOIR Le prinipe du méthabolisme (Terre-Eau)
La transformation induit une intériorité qui engendre du devenir, pleine, la vision contient et évolue vers un devenir.
BLACK Principle of Metabolism (Earth-Water)
The transformation includes an innerness, which gives birth, life, to becoming. The vision now is complete and it contains the future and evolves in the direction of the future.
SİYAH Metabolizma ilkesi (Toprak-Su)
Değişim, oluşa, yaşama, doğru evrilen bir tür içselliği içerir. Görüş (vizyon) tamamlanır, geleceği içermekte ve onun yönünde gelişmektedir.












 

'Yeni' sergimiz yarın açılıyor..




Yeni'ye, yeniyi gören gözlere çağrımız 20 sanatçı tarafından cevaplandı…




 


Bildiğiniz gibi Gallery Park Art İstanbul olarak açıldığımız günden beri çeşitli farkındalık, maneviyat ve sanat etkinlikleri düzenlemekteyiz. Bu sefer yeni karma sergimiz aracılığıyla "Yeni" ye "modern" veya "çağdaş" anlamında etiketler kullanarak değil de, "Yenilik" anlamında, hani dünya ile kendi farkındalığımız arasındaki eşsiz bir buluşma gibi, evlilik gibi bakıyoruz.. Bir anlamda her anın kayda değer bir anlam içeren yapayalnız duruşundaki kesinlikten bahsediyoruz.Bir gün doğumunu fark etmekten, ondaki yeniliği, biricikliği görmek için, hani daha önce bu doğuşun aynısı görmediğimizi bilerek, doğuşun gerçekliğine kendimizi açarak bakmak. O anda ölerek, içimizdeki bir şey ile gün doğumunun tazeliğindeki, kokusundaki, rengindeki, o andaki biricikliğinin birleşmesinin bizde yarattığı hayrete dalarak.. Tap taze bir bakışla bakmak..

 


Bu nedir? Bu biricikliği algılayan, gören, içimizde dalgalanan hoşnut tanışıklığı yaratan nedir? Belli ki otomatik bir bakış yerine, sevgiyle, açık bir algıyla; kişisel bir yargı belirlemek amacıyla değil de herşeyin kendine has biricikliğini bilerek, gerçekten hissederek, onunla bir olarak, hayrete davet ediyor bizi YENİ.Bu yaşamımızın her anında da yok mu? Niçin göremiyoruz? Yeni Karma Sergi tam da bunu hatırlamak için düzenleniyor işte..

 


Sergi 20 Aralık 2013 19:30′da çağrımıza cevap veren 20 sanatçı ile birlikte bir kutlama ile açılacak ve 40 gün devam edecektir.

 


Görüşmek üzere..

Sevgiler




 Our 'New' exhibition is going to open tomorrow..




Submissions are closed for The New, 20 artists who can see the new… 

 


As you know we, as The Gallery Park Art Istanbul, are organizing several events on awareness, spirituality and art exhibitions since we opened our gallery. This time with our new mixed exhibition we are looking at the "New" not in the sense of 'Modern' or 'contemporary', but as "Newness" – the perception of a unique meeting and sensing between our awareness and the world; a marriage that gives us the certainty that this moment stands alone, full of significance.

To perceive of a sunrise, as if meeting it for the first time, to see it as if we had never seen it before, through an openness to it's reality that is like a death into it's presence. A moment of "the freshness of the eyes" .What is this? What is it in us that senses "Newness" with a surge of delighted recognition? It seems to arise not from an automatic seeing but from a loving, open attention, that seeks not to impose or create a self inspired vision, but only to look to the things reality as it is in itself, and truly sense and feel it, to become one with it, welcome it with wonder.Isn't this the reality of every moment of our lives…why do we not see?

The opening is going to be on the 20th of December at 19:30 with the 20 artists present. The exhibition will continue till the 30th of January.







C'EST FAIT QUELLE SOIREE !










La performance de Ali Mirzaiee, artiste iranien en exil avait comme signification pour moi le RE'NOUVEAU en jetant une pierre dans la direction du future. Une allégorie jamais finie, par 30 fois il a essayé, accompagné de la musique du violoniste Damoon Yaghoobi, mais chaque fois elle est restée dans sa main et dans ce ici et maintenant du NOUVEAU Incarné.




Performance Mirzaiee Ali, Iranian artist in exile had meaning for me as the RE'NOUVEAU throwing a stone in the direction of the future. A never finished allegory by 30 times he tried, accompanied by the music of violinist Damoon Yaghoobi, but each time she stayed in her hand was in this here and now NEW Incarnate.




photos empruntées au web de Taner Atilla Berk





ph







Merci à Bahar et Azim pour la mise en place de l'expo




Categories: Evenements

0

/